Dear Washington Sinfonietta Friends,
Thank you for attending our free concert on February 25th, funded by a grant from the Little City C.A.T.C.H. Foundation!
Details about our next performance follow below. We hope that you will be able to join us.
Next Performance: Saturday, April 8, 2017
Springtime with the Romantics
Fauré: Suite from Pelléas et Mélisande
Grieg: Holberg Suite
Bizet: Symphony in C
Tickets are available at the door, or online at a discounted rate: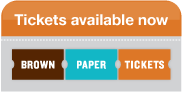 Our Performance Venue: The Falls Church Episcopal
The Falls Church Episcopal is a beautiful historic church in downtown Falls Church, Virginia, located at the intersection of Route 7 and Route 29.